FREE SHIPPING ON ALL DOMESTIC ORDERS $200+
How to restring your Bead Bar Necklace
One beautiful necklace...so many possibilities.
Whether you have 5 beads or 25 beads, learning to restring your Bead Bar necklace allows you to create dozens of different variations with the beads you have or add to your collection to create new styles and color combinations.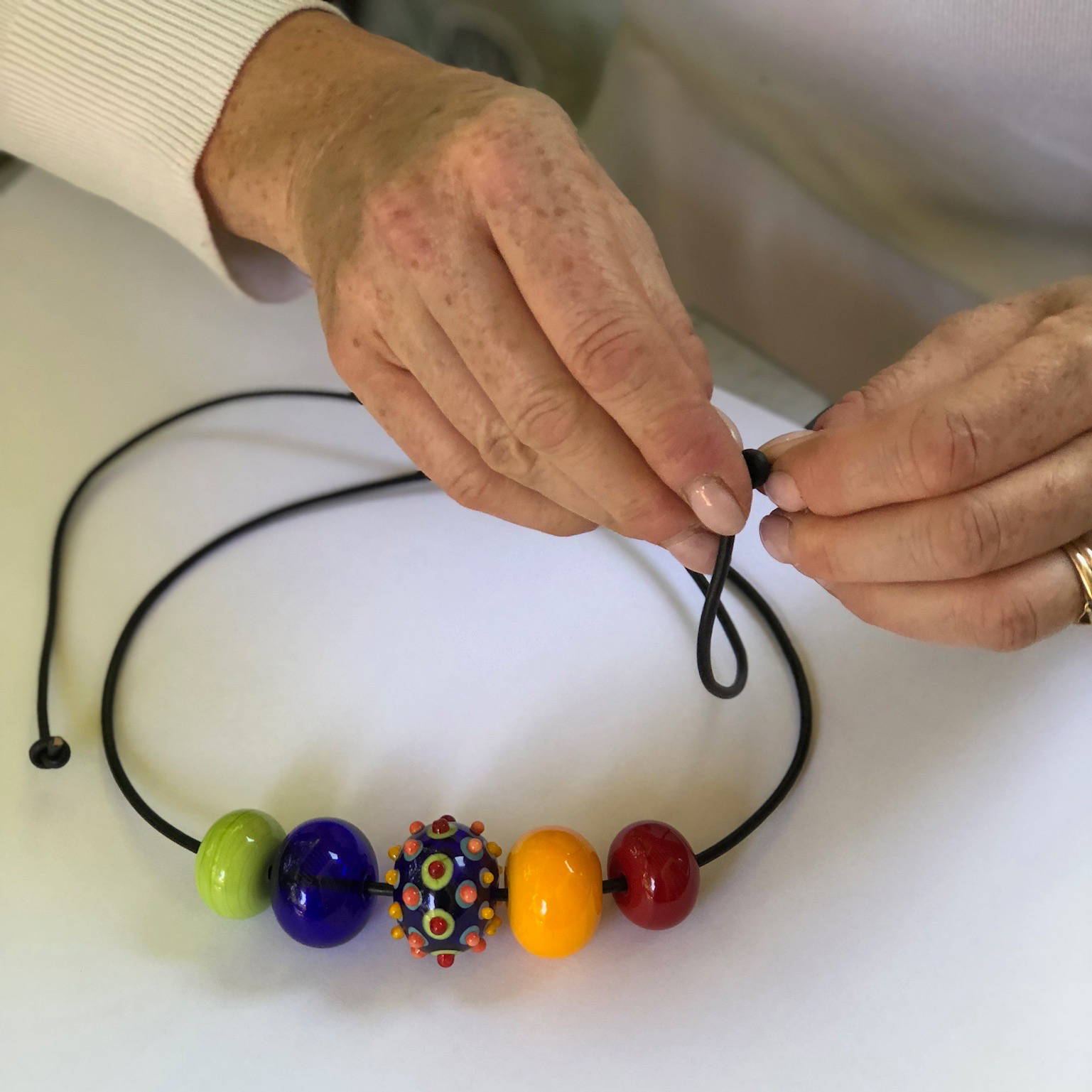 Start by untying the knot at one end of the leather cord.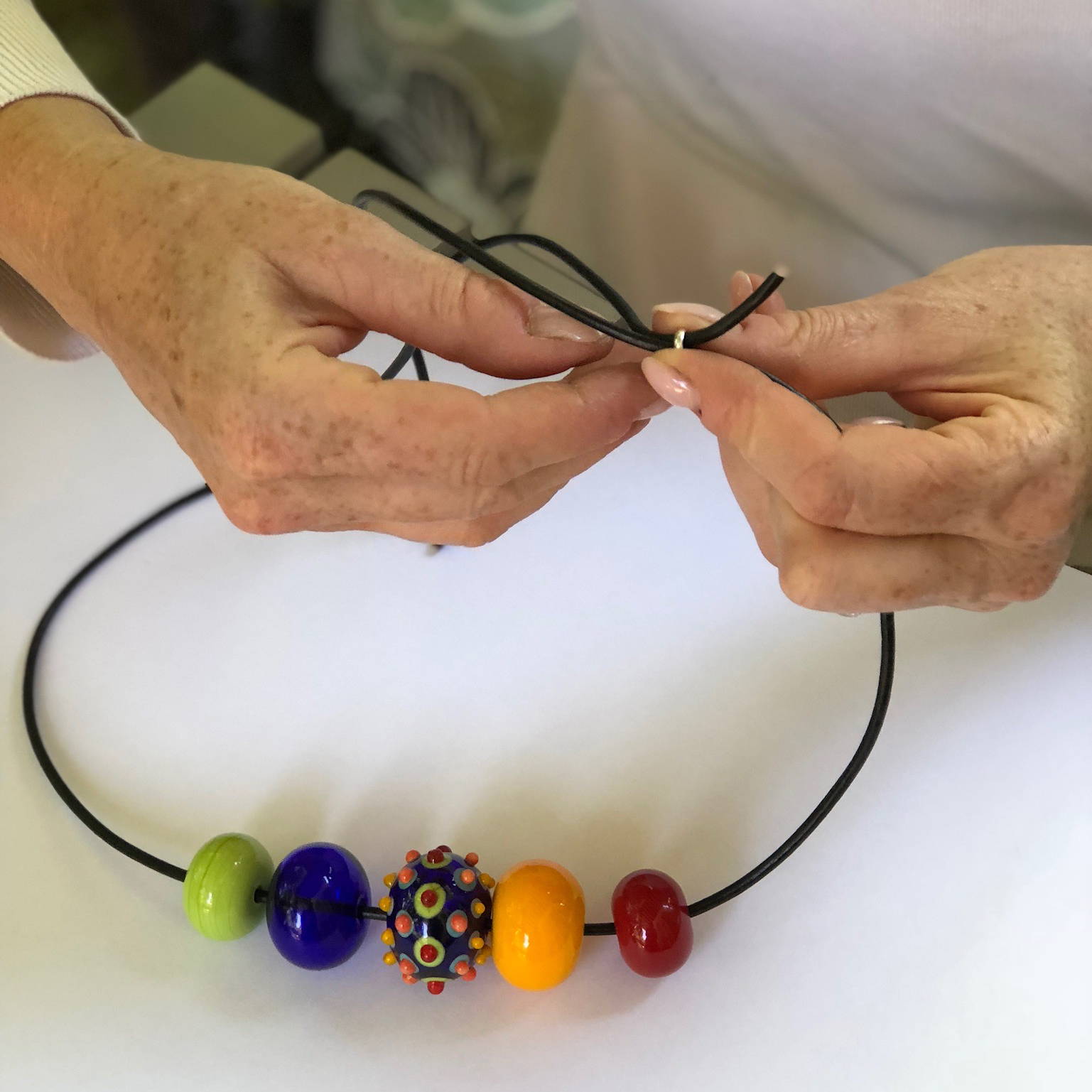 Pull the leather through the silver ring but leave the ring on the other end of the leather.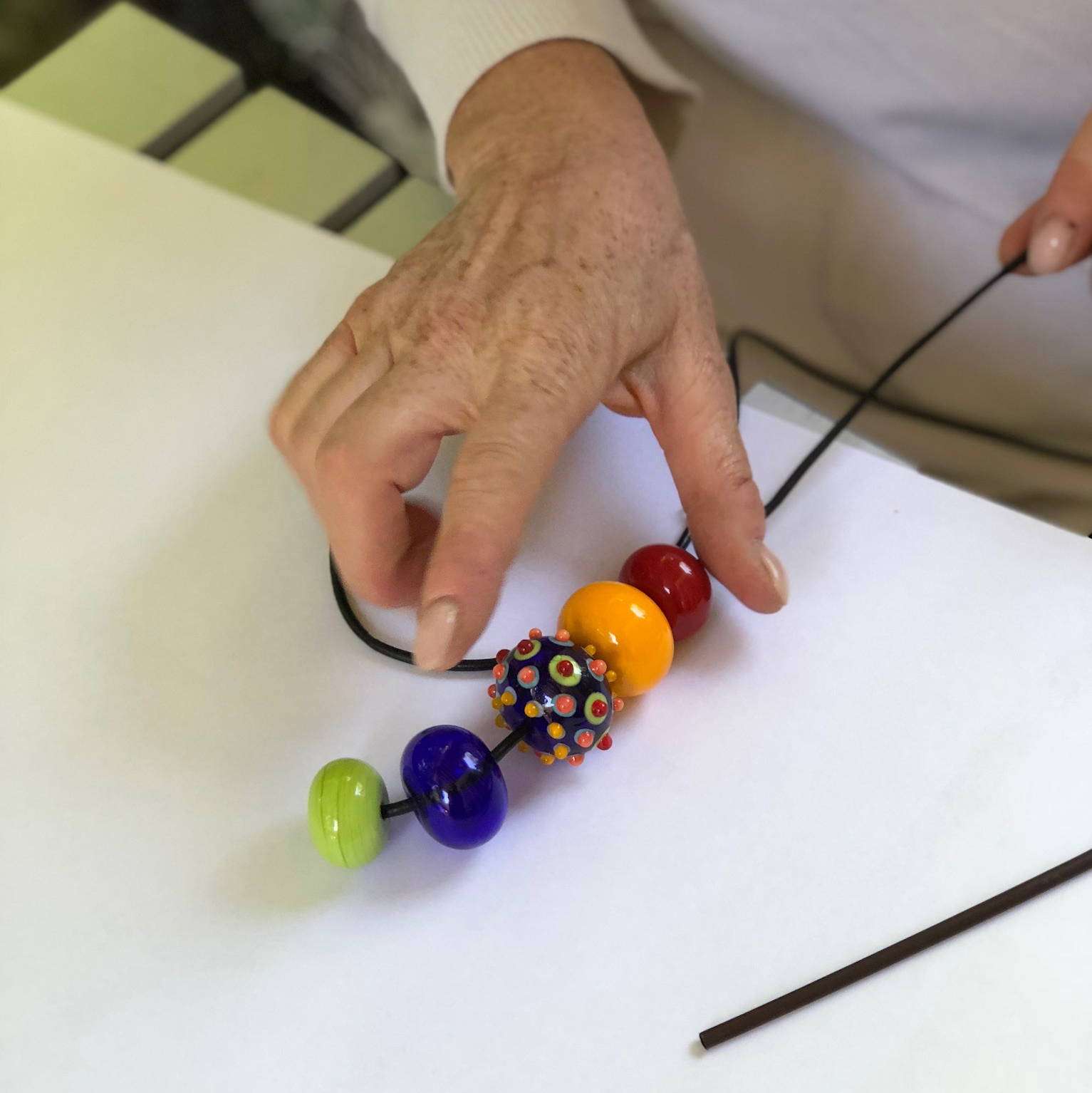 Slide the beads off of the end of the leather.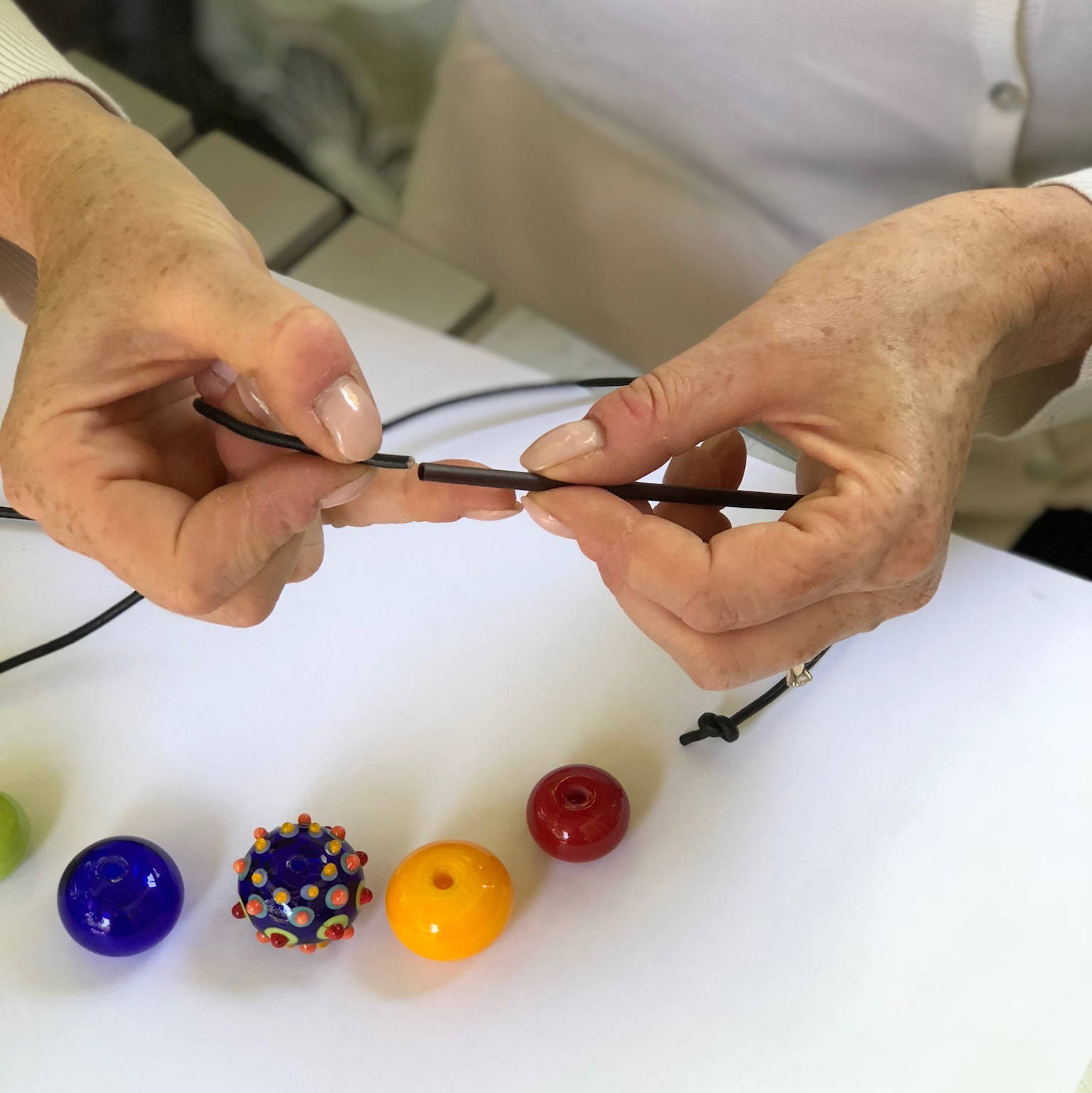 Place the handy dandy stringing tool (Yep! it's a stir stick) on the end of the leather. You will notice that one end of the tool has a slit in it to allow the leather to be threaded into the tool. In the event that you don't have a handy dandy stringing tool you can pick one up at your local coffee shop or click here and we will send you a FREE one.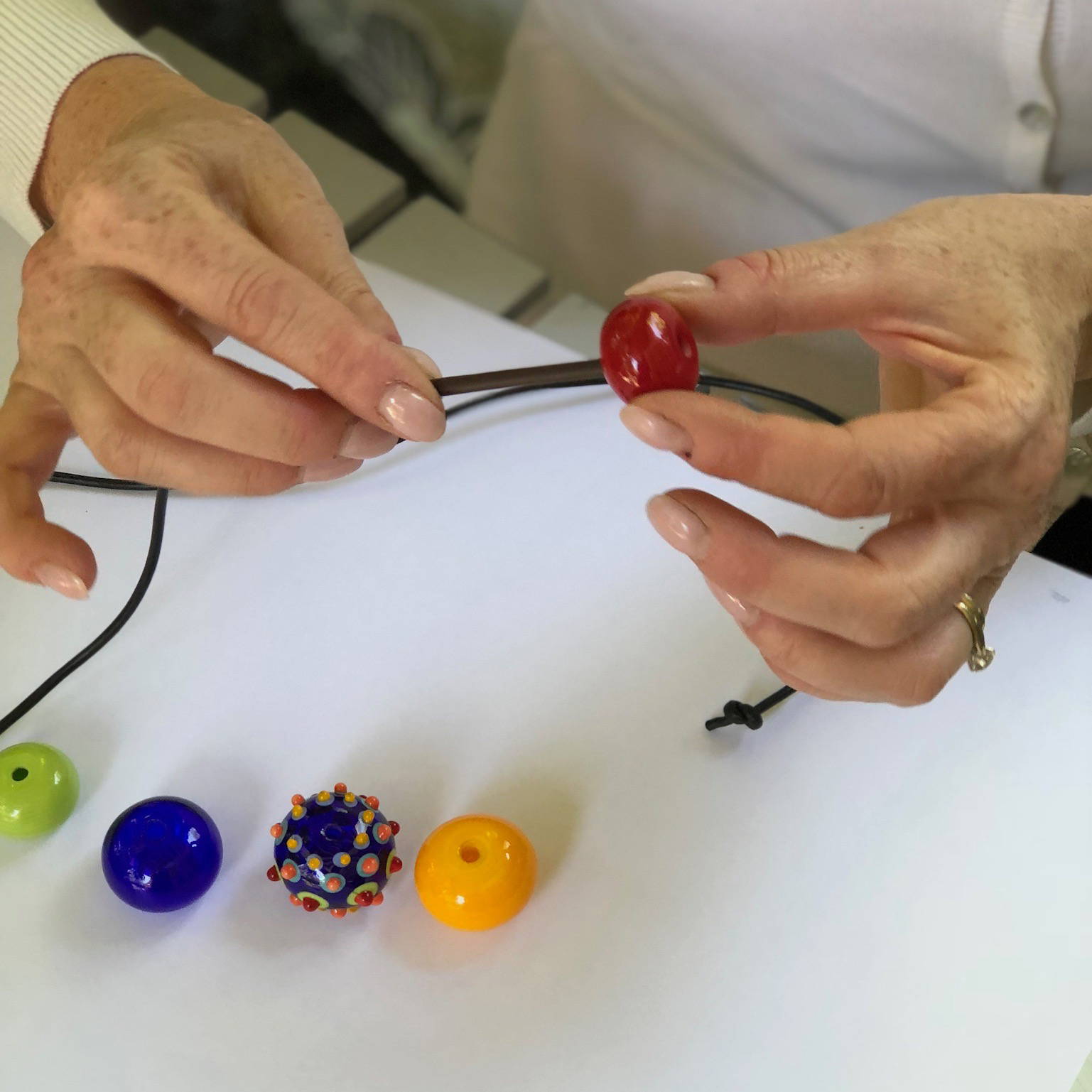 Now the fun begins! Pick and choose the beads that you would like to string. Slide the beads onto the stringing tool and down onto the leather cord.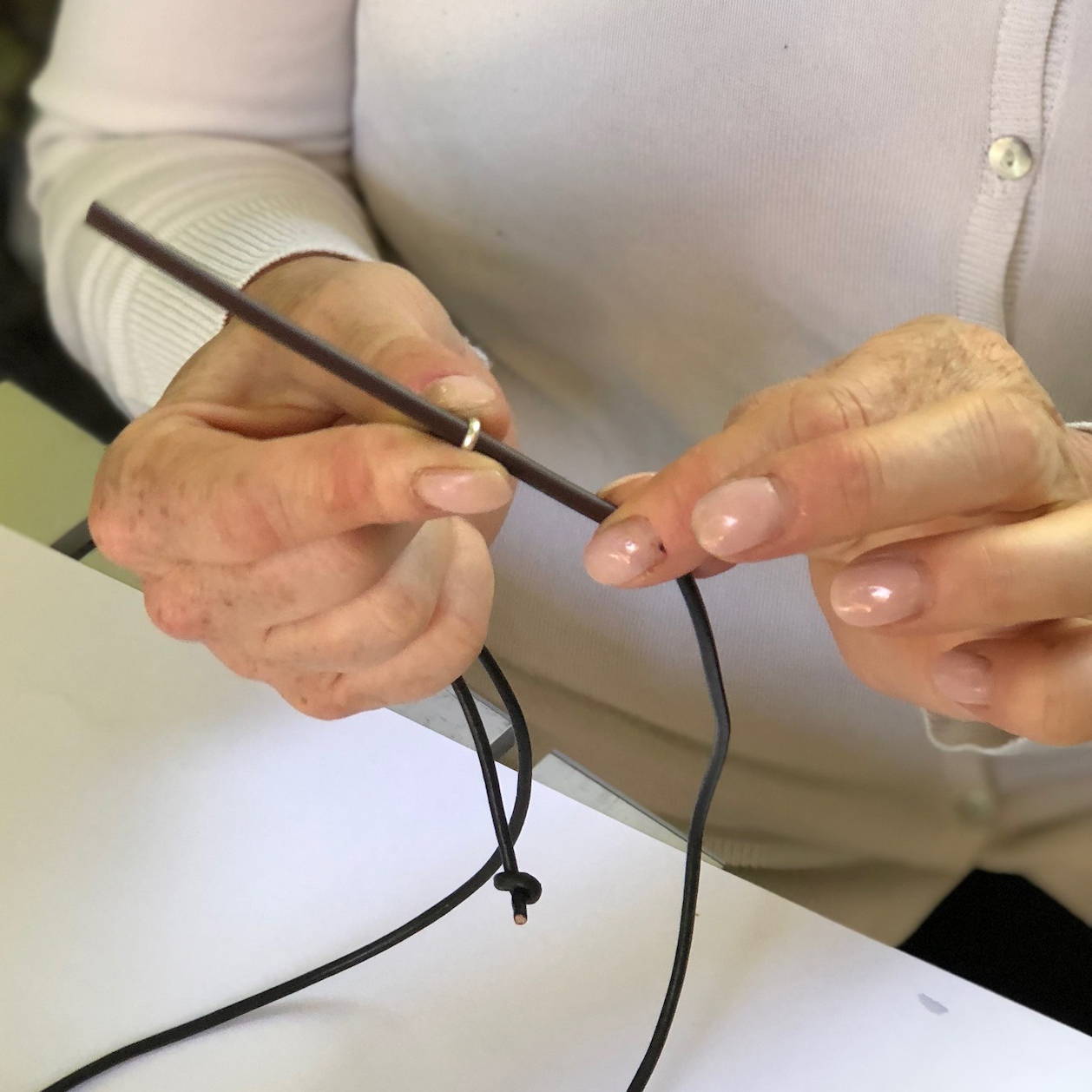 Thread the stringing tool through the silver ring so that the ends of the leather go in opposite directions. Stringing the leather through the ring is a tight fit and sometimes the stringing tool will slip off the leather. HOT TIP If you turn the stringing tool so that the slit in the straw is towards the bottom facing the other leather, it will make it easier to pull the tool through without losing the leather.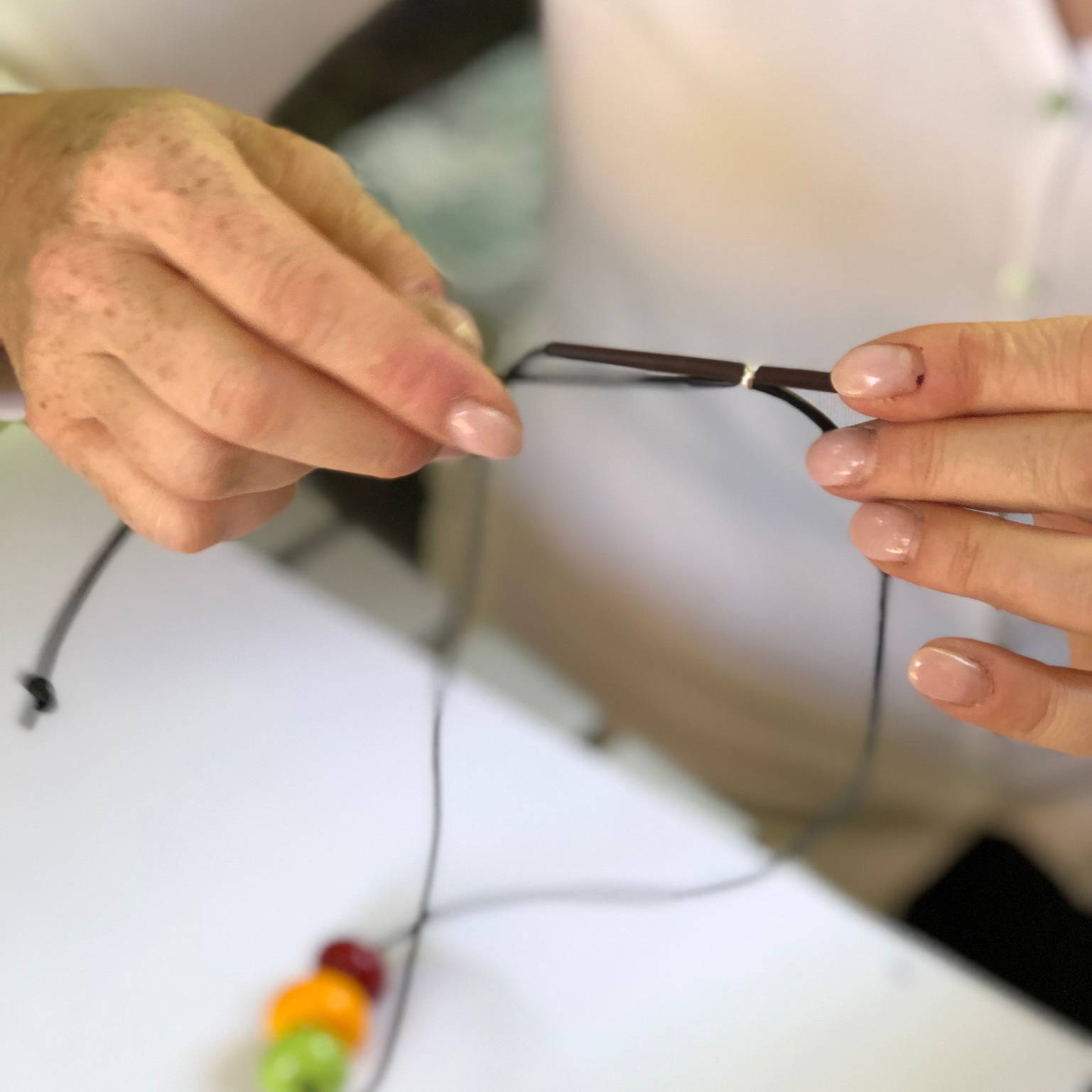 Pull the end of the leather so that you have a tail about 8 inches long.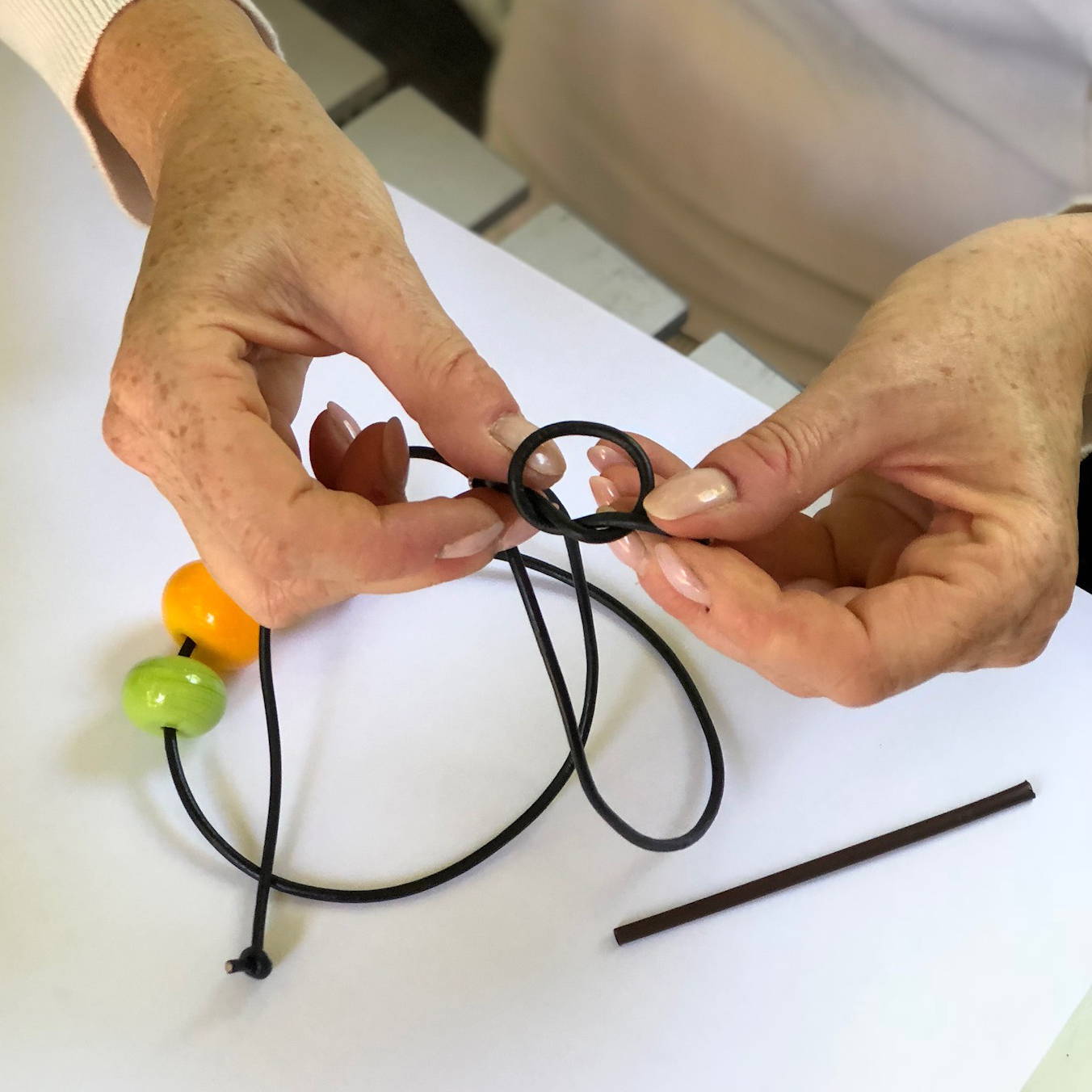 Retie the knot at the end of the leather.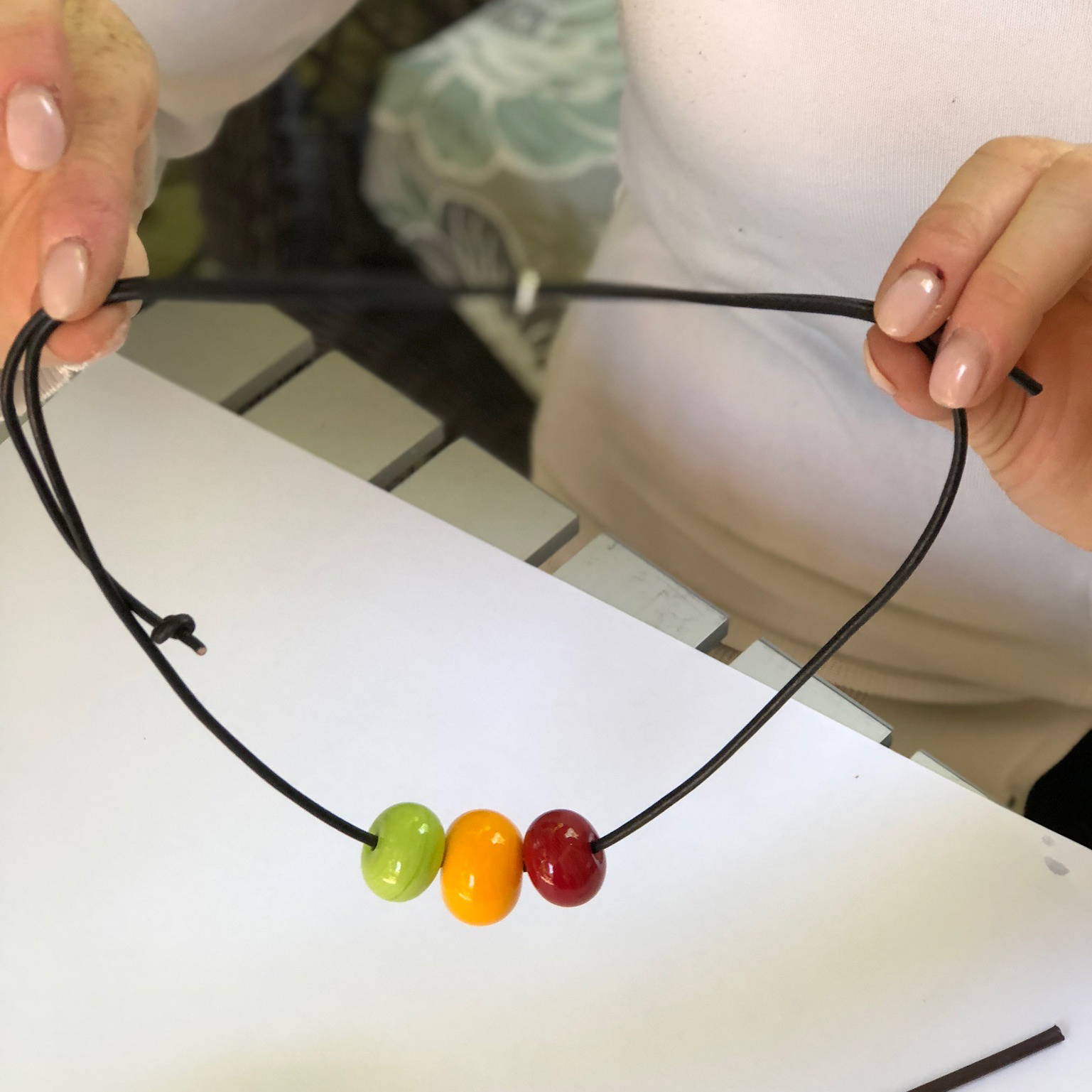 Voila! your new necklace is ready to wear.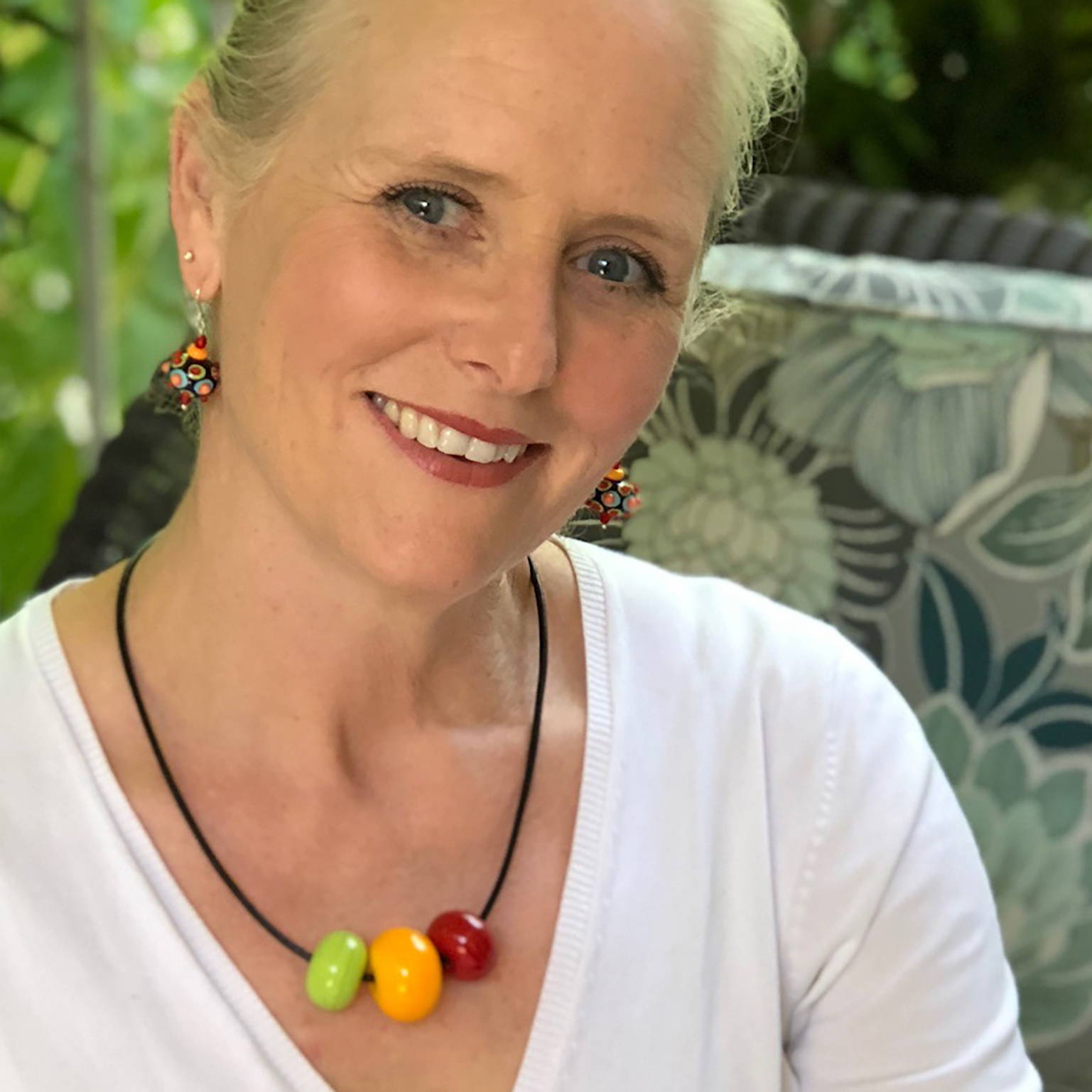 Now that you know how to restring your beads you can create a new necklace for every outfit in your closet...you might need more beads!
SUBSCRIBE TO OUR NEWSLETTER
Receive our latest ramblings, offers, how-to's and more.